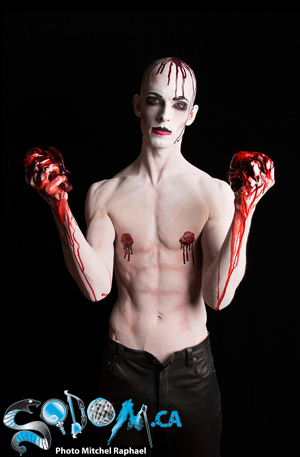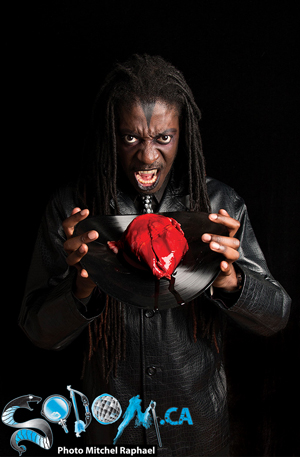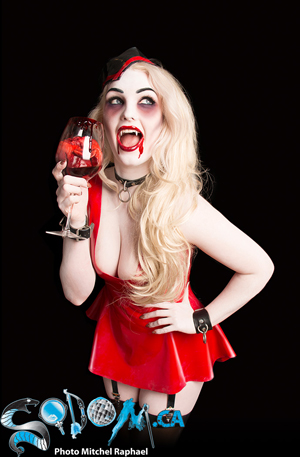 Schedule
Sat. Feb. 14, 2015
Vampire Love Ball 6
Now in its 6th year, Vampire Love Ball falls for the first time on Valentine's Day. Legendary DJ Blackcat spins all night. Special coronation show as hair-raising goddess Allysin Chaynes is crowned the fifth Queen of Sodom. Epic step-down show by the reigning Queen of Sodom and ballroom superstar Slimthick Monroe. Plus, Montreal drag star Gisèle Lullaby of Cabaret Mado makes her Toronto debut.
VLB6 is hosted by sensational club whiz, artiste and occasional model Jacob Gal. Make sure to check out the vampire biting booth with sexy rocker chick Tristin Chanel and hit up Polo's dark werewolf dungeon upstairs.
Goth, coffin couture, True Blood, Underworld & Blade inspired outfits encouraged. Bring your love, show your love or find true love as we transform Club 120 into an immortal extravaganza.
$3.50 bar rail b4 12.
Doors unbolted 10pm. $10, $5 students. See you all at Club 120, 120 Church St. just south of Richmond St. 
Like the Sodom Facebook page.

Join the Sodom Facebook group.

Follow Sodom on Twitter.

Like Sodom host Lady Gomorrah.

$100 bottle service b4 12, $120 after. (Reservations preferred to ensure selection, via text to Todd Klinck 416.706.4237 or via FB to Todd Klinck. Includes regular mixes (pop, juice). Add $10 for 4 cans of Red Bull. Brands: Absolut Vodka, Bombay Sapphire Gin, Wiser's Rye, Bacardi Rum. Other Brands available by request. $150 for Grey Goose or Hennessy.)
Sponsored by:
Glad Day Bookshop, and rabble.ca
Birthdays at Sodom 
.0Let them eat cake Sodom style! Looking to celebrate your birthday with a twist? Sodom is ready to make your birthday extra special. Book ahead and we can put together a special birthday package that will include:  
• VIP area for your guests on the main floor or upstairs
• special guestlist
• optional bottle service
• birthday cake 

Please email toddklinck@gmail.com to make reservations.